Sarah Hope: DIRECTOR/FOUNDER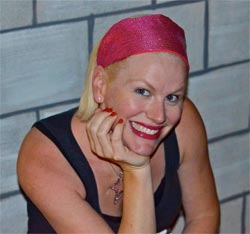 Hi, I'm Miss "Happy" Hope! I created Hope Musical Theatre in 2000 when I moved back to the Bay Area from New York City. I graduated from New York University – TISCH School of the Arts. In New York, I conceived my own one woman cabaret show performing in New York, Palm Springs, San Francisco and the local Fox Theatre in Redwood City. I recently performed in the long running show Beach Blanket Babylon in San Francisco.
I have been creating shows with children for many years; in the Bronx, Queens, Brooklyn and now all over the Peninsula! My goal is to bring the high caliber of New York Musical Theatre to Bay Area children. We have brought BROADWAY to the BAY AREA!!  I am always amazed what children can create when given the opportunity, support and the tools! I created this unique program with high energy, high expectations and amazing results! To read more about Sarah Hope please go to HOPE-ENTERTAINMENT.COM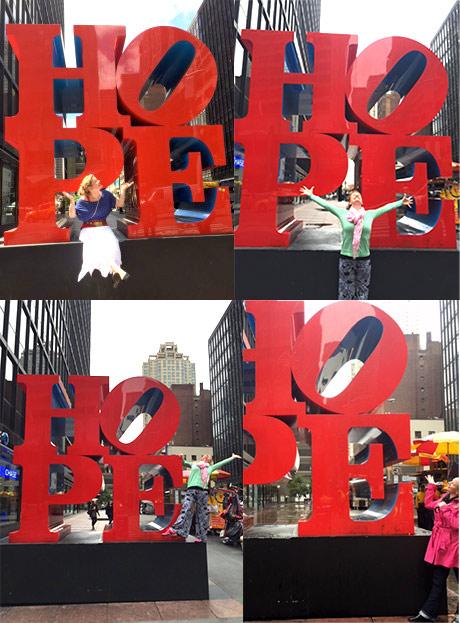 Marissa Joy Ganz: CHOREOGRAPHER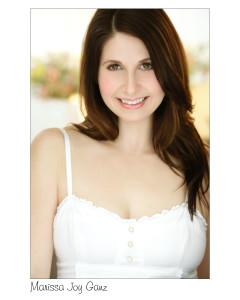 Marissa Joy Ganz is a Native New Yorker, true Triple Threat who has been performing since the age of 4. Marissa has performed across the globe in cities such as Paris/ Berlin/ Munich/ Bologna/ Toronto/ Vancouver/ Chicago/ LA and Boston to name a few. Marissa, mentored by the Late Madame Nanette Charisse, Robert Tucker and Diane Coupe' Frankel started her training at the Coupe' Theatre Studio in Rockland County, N.Y. From there, she has studied at the Point Park Conservatory in Pittsburgh, P.A. and various top notch coaches and classes throughout NYC. Marissa was part of the World Premiere Production and subsequent 1st National Broadway Tour of Disney's HIGH SCHOOL MUSICAL Directed by Jeff Calhoun where she originated the role of SUSAN. Marissa was also seen in the North American Tour of THE BOY FRIEND Directed by JULIE ANDREWS, where she served as the swing, playing the roles of DULCIE/ NANCY/ FAY & MONICA. Internationally she was seen on the European tours of THE MUSIC OF ANDREW LLOYD WEBBER and HAIR. Regionally, she was seen at the Paper Mill Playhouse, Goodspeed Opera House, Westchester Broadway Theatre, Pittsburgh Civic Light Opera, Atlanta Theatre of the Stars and Artpark to name a few. Marissa has been teaching for the past 15 years. She coaches and teaches Master Classes in Musical Theatre, Dance and Audition Preparation in the NYC area as well as nationally. Marissa loves sharing the joys of Musical Theatre and Dance and being an inspiration for a new generation of performers! She is thrilled to spend her summer here with HOPE MUSICAL THEATRE!!!!
Brittany Danielle:  Choreographer/Assistant Director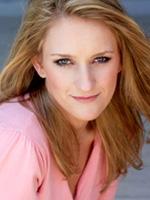 Brittany Danielle is delighted to be working with Hope Musical Theatre this summer, after spending the earlier part of 2011 performing in New York City! Best known as a performer, Brittany was last seen in Contra Costa Musical Theater's production of Hairspray (Amber Von Tussle.) Other Reigonal credits include: Ilona in She Loves Me, and Brooke in Noises Off (Shellie Nomination- Center REP), Ulla in The Producers (Foothill Music Theater), Velma in West Side Story with American Idol's Diana DeGarmo and Bebe in A Chorus Line directed by original Broadway cast member Kay Cole, (American Musical Theater of San Jose), Holly in The Wedding Singer (The Willows), and Eva Peron in Evita – Best Actress Award (Tri-Valley Rep.) Brittany has choreographed for the Children's Musical Theater of San Jose (CMTSJ), and Marquee Productions. She is a very proud member of Actor's Equity. Please visit BrittanyDanielle for more information!
Choreographer Cassie Nordgren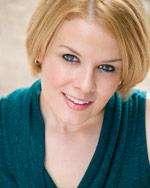 Cassie is thrilled to return to California from NYC to join the Hope Musical Theater staff for summer 2010. She recently finished a run of GREASE! in Istanbul, Turkey playing the role of Patty Simcox. Other favorite performance credits include Sierra Repertory Theater's Hello Dolly! and Thoroughly Modern Millie (Alice/dance captain), a dancer on Celebrity Cruise line's CONSTELLATION, and the title role and dance captain in the national tour of Arthur, LIVE! Arthur Tricks the Tooth Fairy! Cassie is also an accomplished choreographer with regional credits such as Cabrillo Stage's Jesus Christ Superstar and Sierra Rep's Paint Your Wagon. A bay area native, Cassie grew up training at her mom's dance studio, Castro Valley Performing Arts in Castro Valley, studying tap, jazz, ballet, hip-hop, and lyrical. She has been teaching dance and musical theater since the age of 14 and LOVES working with children.www.cassienordgren.com
Assistant Head Counselor Jonathan Mackris
Hi, I'm Jonathan Mackris, a senior at Palo Alto High School. Some of my fondest memories of past summers have been as a camper and counselor at Hope Musical Theatre. I'm excited to be returning this year as Assistant Head Counselor. The two roles I have enjoyed playing most recently have been Deputy Governor Danforth in The Crucible and Jack in Into the Woods. I have also worked many stage tech positions at the Haymarket Theatre. In addition, I am serving on the board of International Thespian Society Troupe #909. I am looking forward to sharing my love of theatre with the campers again this summer!
Assistant Head Counselor Molly Mackris
Hi, I'm Molly Mackris. I'm a junior at Palo Alto High School. I have been with Hope Musical Theatre since 2003! I worked my way from being a camper to a counselor, and now I am proud to be a full-time Assistant Head Counselor. I have a passion for musical theatre. My favorite roles have been playing the lead role in Annie at Jordan Middle School, playing Snow White at the Palo Alto Children's Theatre, and more recently playing Cinderella in Into the Woods at Palo Alto High School. I'm looking forward to another fun summer at HMT!
Pianist/Orchestra Ilias Chrissochoidis
Ilias is a composer and a research associate at Stanford where he also teaches music courses (http://www.stanford.edu/~ichriss). Working with Miss Hope and her talented students since 2004 has offered him just the right dose of excitement an academic needs in his life. He is HMT's own music man for this and every other season! http://www.youtube.com/chrissochoidis
Head Counselor Laurie Nordlund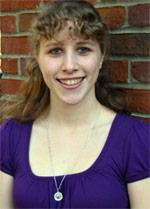 Laurie just completed her sophomore year at Vanderbilt University where she is a Sociology and Child Development double major with a minor in Spanish. Since the age of 9, Laurie has participated in numerous shows at the Palo Alto Children's Theater. More recently, she was part of the ensemble in Vanderbilt Off Broadway's production of Urinetown the Musical. This coming year she will be co-costuming VOB's production of Nine and will serve as secretary for Vanderbilt's Concert Choir. Laurie is extremely excited to be working with Hope Musical Theatre this summer!
Assistant Head Counselor Max Lelu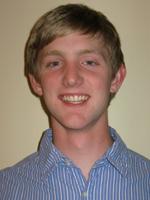 Max is very excited to work on his first show with Hope Musical Theatre! Previously Max performed in Lend Me A Tenor (Henry Saunders), The Laramie Project (Jonas Slonaker, Rev. Fred Phelps), The Importance of Being Earnest (John Worthing) and My Fair Lady (Henry Higgins) at St. Ignatius College Preparatory in San Francisco. Next year he will pursue a degree in Political Science at Boston College. Max would like to thank Sarah Hope for allowing him this wonderful opportunity.
Percussionist Mark Goldstein
Mark Goldstein is a freelance percussionist based on the Peninsula. He holds a degree from the Peabody Conservatory of Music and has recorded and performed many types of music in venues throughout the world. Local audiences may recognize him from his appearances with the Palo Alto Chamber Orchestra and The Redwood Symphony, or have heard him play with the Adlai Alexander group during the glory days of the Gatehouse in Palo Alto, or at Cafe Borone's in Menlo Park when it first opened. Mark has also brought live music to CalTrain stations, and written and performed electronic accompaniments to silent movies at the Stanford and Castro Theatres with organist Dennis James. Mark is also a software consultant specializing in audio technology and has worked for Gibson Guitar, Sony, and the computer music labs at Stanford, UC Berkeley.
Costume Designer,Creator Sally Nordlund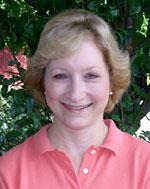 Hi, I'm Sally and I am delighted to be joining Hope Musical Theatre this summer. After earning a BSN from Vanderbilt University, I worked as a critical care nurse and in health care education for many years. Currently, I am a 4th/5th grade instructional aide and substitute teacher at Walter Hays. Thanks to the strong interests in theatre of my 3 children (2 in high school, 1 in college) I have had the chance to enjoy many "behind-the-scenes" theatrical activities. Costuming is my favorite! For the past 9 years, I have sewn and designed costumes for high school historic reenactments and for elementary school productions. I am looking forward to sharing the magic of theatre with all of you.
Set Designer Sarah Liebowitz
Sarah Liebowitz has been working in Theatre for nearly 20 years. She has a B.A. in Theatre Arts from San Jose State University with a concentration in Makeup and Costume Design. Her past credits include work in costume, makeup, set construction and painting for: American Musical Theatre, Opera San Jose, San Francisco Opera, Mark Morris Dance Company, Hayward Little Theatre, The Aurora Theatre Company, Theatre Works, Shakespeare Santa Cruz, California Shakespeare Theater Chautauqua Opera, Spoleto Festival Opera, New Orleans Opera, Golden State Theatre Productions, as well as various high school and college productions throughout the Bay Area. She has also interned at the Museum of Costume in Bath, England. Sarah is excited to be returning to theatre after taking time off to work in the cosmetics industry and have her two beautiful sons. She is especially happy to have tackled her first landscape painting.
Accompanist Kimberly Hinkley
Kimberley Hinkley began her musical studies at the age of four with Beatrice C. Roberts, in Castro Valley. Her love of music quickly grew as she got older and she developed interest in song-writing. At the age of 9, she composed her first piece, "Beyond the Roses," which received excellent reviews in a statewide competition. While continuing piano studies and competitions, she became interested in singing, playing the guitar, and becoming a more well rounded musician. Kimberley currently teaches piano to students in the East bay and has played throughout the bay area at weddings, parties, liturgical services and musical productions. She feels very lucky to know the Liebowitz duo and blessed to have Matt as her voice teacher and both of them as her partners in musical adventures! She sends love to her family, including her nephew, Max.
Choreographer Casandra Owen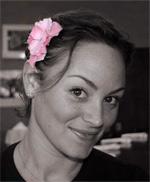 Casandra Owen is currently in her third season as choreographer for Hope Musical Theater. She also directs and instructs in the Diaz Dance Program for Alameda Unified School District, and choreographs and instructs at Marin School of the Arts. Casandra has been classically trained in ballet, modern, jazz, hip hop, and musical theater. In the past ten years, she has been teaching and choreographing for dance enthusiasts of all ages. She received her bachelor's degree in dance from the School of Music and Dance at San Francisco State University and her masters of fine arts degree from Mills College in Oakland. If you would like to contact Casandra, she can be reached at: casandraowen at gmail.com
Choreographer Chris Prinzo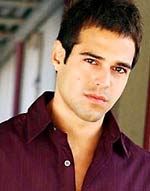 Hi, I'm Chris. I'm originally from New York where I got my start at Staten Island Children's Theatre Association at the age of 8. More recently I performed on Broadway in Mamma Mia! I now live in LA where I can be seen on The Young and the Restless and American Dreams.
Costumes and Lighting Katy Boynton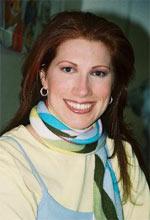 Hi! My name is "Kaleidoscope" Katy Boynton. I grew up in Mountain View. I graduated from CSU, Chico with a bachelor's degree in Child Development with a minor in Psychology. I have always been involved in different types of performing arts and creativity. I participated in choir, dance, modeling, and also took some acting classes. I ran an afterschool program in Palo Alto for over two years at Nixon Elementary School. I made the difficult decision to leave my center last June. I returned to private childcare last summer to be able to focus on developing my creativity and possibly go to graduate school. My desire to be part of performing again and my creative abilities were a perfect match for creating costumes for Sarah Hope. I made costumes for the "Rogers & Hammerstein Review" and the "Tribute to Judy Garland." I also take voice lessons from Sarah and participated in her adult musical theatre class. I am very proud of my participation in lighting and costuming for Sarah Hope's Cabaret Show , "A Perfect Relationship." I am very excited to be part of this Summer's Hope Musical Theatre Crew!