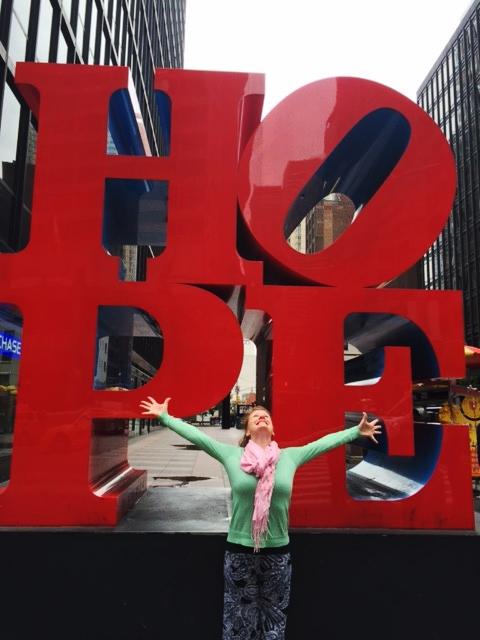 Sarah Hope: DIRECTOR/FOUNDER
Hi, I'm Miss "Happy" Hope! I created Hope Musical Theatre in 2000 when I moved back to the Bay Area from New York City. I graduated from New York University – TISCH School of the Arts. In New York, I conceived my own one woman cabaret show performing in New York, Palm Springs, San Francisco and the local Fox Theatre in Redwood City. I recently performed in the long running show Beach Blanket Babylon in San Francisco.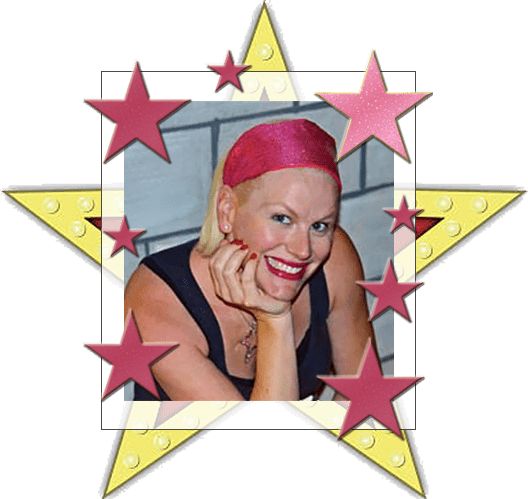 I have been creating shows with children for many years; in the Bronx, Queens, Brooklyn and now all over the Peninsula! My goal is to bring the high caliber of New York Musical Theatre to Bay Area children. We have brought BROADWAY to the BAY AREA!! I am always amazed what children can create when given the opportunity, support and the tools! I created this unique program with high energy, high expectations and amazing results! To read more about Sarah Hope please go to HOPE-ENTERTAINMENT.COM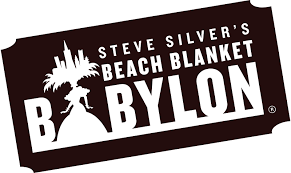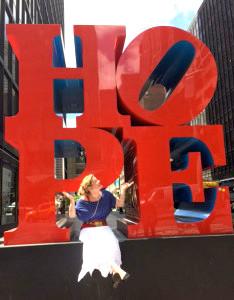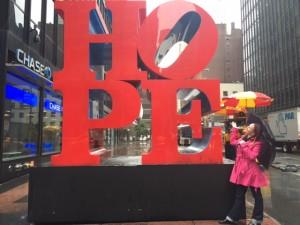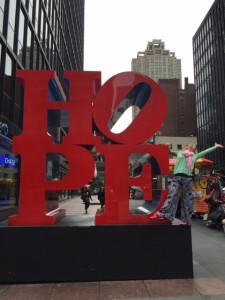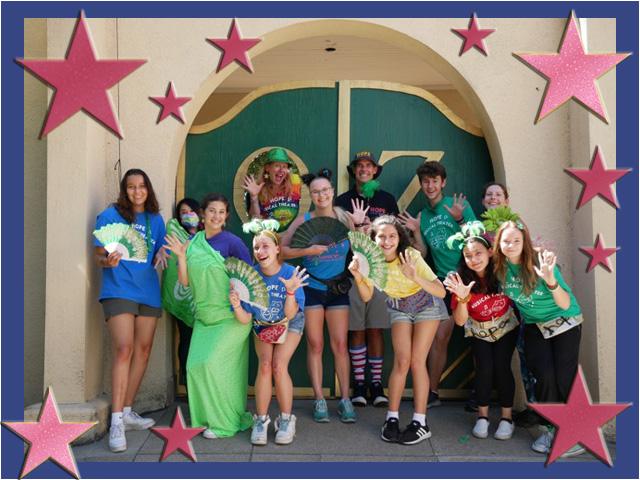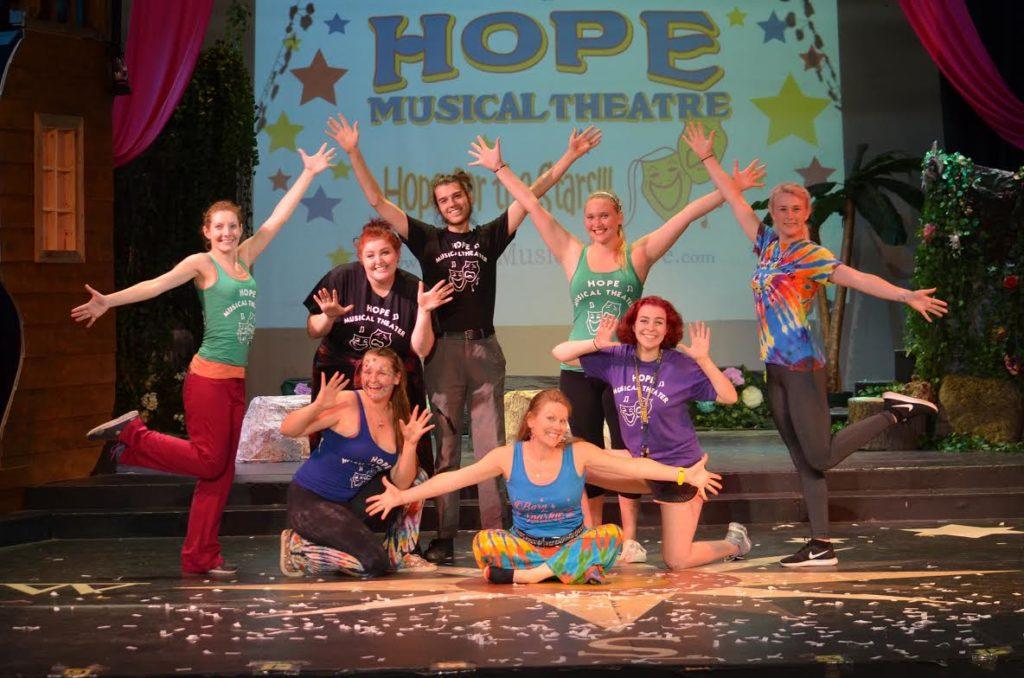 Sally Nordlund: Costume Designer/Costume Creator
I have had the joy of costuming for HMT since 2004 and I just love it! Theatre has been a very important part of my family's life since our 3 children were young. Their childhood involvement gave me the chance to participate in many "behind-the-scenes" theatrical activities. Costuming has been my favorite. I have had the privilege of sewing and designing costumes for all ages: from elementary productions to high school historic reenactments. It is thrilling to see the joy on the actors' faces as they put on their costumes and head out to perform. I look forward to sharing the magic of theatre with all of you.
Marissa Joy Ganz: Choreographer/Assistant Director
Marissa Joy Ganz is a Native New Yorker, Triple Threat! Performing since the age of 4, Marissa has performed in cities all over the world including: Paris/ Berlin/ Munich/ Vienna/ Bologna/ Toronto/ Vancouver/ New York/ Chicago/ L.A / San Francisco and Boston to name a few! Marissa originated the role of SUSAN in the World Premiere/ 1st National Broadway Tour of Disney's HIGH SCHOOL MUSICAL directed by Jeff Calhoun. She was also seen swinging the roles of DULCIE/ NANCY/ FAY/ MONICA on the National Tour of THE BOY FRIEND directed by Julie Andrews. European Tours: THE MUSIC OF ANDREW LLOYD WEBBER and HAIR. Regional: HELLO DOLLY! choreographed by Mia Michaels. Additional Credits: Paper Mill Playhouse, Goodspeed Opera House, Pittsburgh Civic Light Opera, Atlanta Theatre of the Stars, Westchester Broadway Theatre and Artpark. Marissa choreographed ANYTHING GOES for Curtain Call Performing Arts (Best Choreography nomination Broadwayworld 2013) and has also directed/choreographed productions of BYE BYE BIRDIE and THOROUGHLY MODERN MILLIE. For 15 years, Marissa has taught Master Classes, Workshops and Private Lessons in NYC and Nationally in Musical Theatre, Dance and Audition Preparation. Students now appearing on Broadway and National Tours! She is thrilled to be on her 9th year with Hope Musical Theatre, bringing NYC to the Bay!
Jessica Chesbro: Associate Choreographer and Assistant Director
Jessica Chesbro is excited to be joining Hope Musical Theatre this summer having just moved to the Bay Area from New York City where she has spent the last decade! Originally from Oklahoma where she attended University of Central Oklahoma, Jessica began performing at age four and began teaching dance and theatre at age 14. Jessica has been seen as a performer throughout the United States and her favorite roles include: "Jo March" in Little Women (Mt. Gretna Theatre), "Fantine" in Les Miserables (Music Theatre Wichita), "Maysie" in Seussical (Bucks County Playhouse), "Annie Oakley in Annie Get Your Gun (Open Air Theatre), "Glinda" in The Wizard of Oz (Music Theatre Wichita), and "Silly Girl" in Beauty and the Beast (Alabama Shakespeare Festival). She has always had a passion for teaching and passing along the joy of theatre and the arts to children. She has taught voice, acting, and music theatre at The Studio of Performing Arts in New Canaan, CT and Acting Out! in New York City. She is currently getting her master's in San Francisco in Expressive Arts Therapy so she can further use her passion for the arts to help and inspire children to be happy, healthy, and to explore their creativity! Because she has been teaching since a young age, she has seen her first students go on to do amazing things and nothing gives her more joy than seeing the impact the spark from performing can do in people's lives and in the world!
Ilias Chrissochoidis: Pianist/Orchestra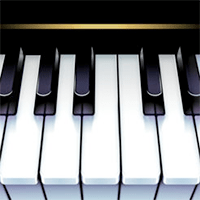 Ilias is a composer and a research associate at Stanford where he also teaches music courses (http://www.stanford.edu/~ichriss). Working with Miss Hope and her talented students since 2004 has offered him just the right dose of excitement an academic needs in his life. He is HMT's own music man for this and every other season! http://www.youtube.com/chrissochoidis
Maddie Cendrick: Choreographer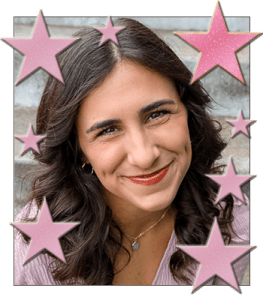 Maddie recently graduated from Baylor University with a BFA in Theatre Performance with a Concentration in Musical Theatre as well as a Minor in Dance. She is SO excited to be joining the Hope Musical Theatre team this summer!!!! Maddie is originally from Arlington, Texas and is passionate about her family, friends, and faith. Maddie is also unbelievably passionate about dance & movement! She has been trained in nearly all styles of dance starting at the age of 3 and has competed and placed on the National dance levels. She has also been trained in multiple stage combat weapons, as well as aerial silks, acrobatics, tumbling, and everything in between. Maddie also has a lot of experience in choreographing. She choreographs all styles and groups, everything from musicals, to individual dance solos, to massive show choir dances. In her time at Baylor, Maddie grew exponentially in her knowledge of and experience in acting, singing, musical instruments, and music comprehension. Maddie is continually growing in her ability and passion for the arts. Always eager in every opportunity, Maddie is SO excited to see what adventure awaits her!!
Evie Atwell: Junior Assistant Choreographer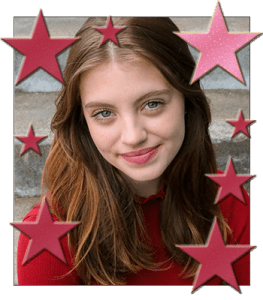 Evie Atwell is an incoming senior at Baylor University in Waco, Texas, but is originally from Dallas. She is so very excited to spend the summer in the Bay Area for the first time! Her most recent role was Luce in The Comedy of Errors at Baylor, and she will be playing Reuben in Joseph and the Amazing Technicolor Dreamcoat in the fall! When she's not doing theatre, you can find her listening to Taylor Swift at full volume. She can't wait to meet everyone and is ready for a great summer at HMT!
Alexa Munchnick: Head Counselor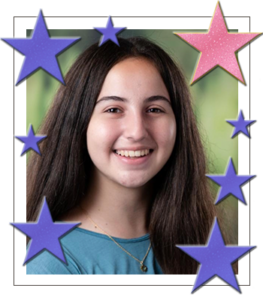 Hi, I am Alexa! I will be attending Stevenson boarding school this fall. I have always loved theater and anything Broadway-related. I was a camper in middle school at Hope Musical Theater, and I loved it since I met so many great new people and had a blast putting on a full production in such a fun-packed schedule. Some recent shows I have been in are: Matilda, Legally Blonde, and You're a Good Man, Charlie Brown. I am excited to meet you all soon and have a fun summer playing together!
Atticus Scherer: Head Counselor
Hello I'm Atticus, and I just graduated from Palo Alto High School as part of the class of 2021. It has been a while since I worked with Hope Musical Theatre, but I have done a few of the after school programs starting in 2012. Since then, I have been training in dance for 10 years, primarily ballet, so I have never left the stage. While I have done countless Nutcrackers, my favorite role so far has been Kastchei the Immortal from The Firebird ballet. I am thrilled to return to Hope Musical Theatre for the Summer.
Bella Ellis: Head Counselor
Bella is so excited to return to HMT this summer as a Head Counselor after 6 years! She has been teaching kids ever since she was 12, and has loved every moment! She grew up studying tap, jazz, hip hop, and even became involved in Bollywood in high school. She is a Senior at San Francisco State University, where she is majoring in Drama and minoring in Education and has taken multiple theatre, film, and voice over/dialect classes. Next year, she will be studying abroad at the University of Bristol in England for her final year of college! Some of her favorite roles that she's played include Lady Bracknell in The Importance of Being Earnest and Eileen Evergreen in Gershwin's Nice Work If You Can Get It. She can't wait to meet new campers this summer and watch them blossom into amazing performers!
Callie Pruitt: Head Counselor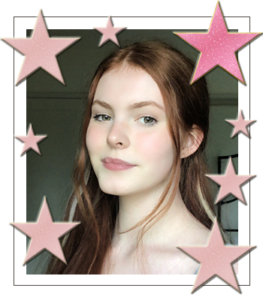 Callie is a rising Junior at Idyllwild Arts Academy who loves all things music and drama! She is a singer-songwriter, a guitarist, and an avid Taylor Swift listener. She hopes the kids have the best time at camp!
Charlie Douglas: Violinist & Counselor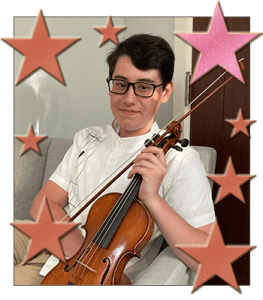 Hi! My name is Charlie, and I'm currently a Middle College student at Cañada Community College! I was introduced to HMT by Happy Hope herself and was a camper there for 4 years. I had the most amazing experience, and because I was able to bring out my love for singing, acting, and dancing, I'm now back as a counselor helping behind the scenes! Aside from theater, I've been playing the violin for about 10 years now and am part of the Palo Alto Chamber Orchestra, and I try my best to fit in time to read, listen to music, and get outside!
Emma Messerian: Head Counselor
Hi! I'm Emma, and I am currently a rising junior at Gunn High School. I first came to Hope Musical Theater as a camper when I was 8 years old, and have returned every summer since. I have been a Counselor-In-Training at HMT for a few years, and am very excited to come back as a counselor! Over the years, I have always looked forward to spending my summers at HMT, where I knew I would have the opportunity to make new friends and meet so many interesting, amazing, and hardworking people who make this camp possible. They all made HMT so exciting and memorable for me, and I hope to do the same!
Emma Rensin: Head Counselor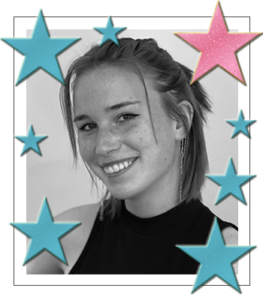 Emma is so excited to be joining Hope Musical Theater staff this summer as a counselor! She has been doing theater at summer camps since she was little and is very happy to be giving others that experience. Emma can usually be found performing with Broken Box at Los Altos High School where she will be a junior next school year, talking about whale sharks, or petting her cat.
Evie Stirman: Head Counselor
Hi! My name is Evie Stirman and I am a high schooler currently attending Mountain ViewHigh School. I was a camper at HMT for two years and fell in love with the program. HMT helped me to become the confident person today and I hope to help other kids become confident too! This is my first year working at HMT and it has been a blast! In my free time I enjoy playing bass and guitar, singing, writing music, and watching movies!
Gracie Easton: Head Counselor
Hi I am Gracie! This will be my 8th year at HMT and my 3rd year being a staff member. I just graduated from Gunn High school and will be attending Biola University in the fall as a Film production major. I love musical theater and have loved working at Hope. I adore helping out campers and taking photos throughout the week.
Harvey Vostrejs: Head Counselor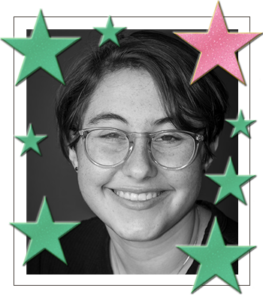 My name is Harvey, and I'm a student here at Paly. I've been doing theater since I was young and I have a passion for both performing and playwriting. I hope to pursue theater throughout my life.This is my first year as a counselor at HOPE Musical Theater, and I'm sure it will be amazing!
Laurie Nordlund: Head Counselor
Laurie just completed her sophomore year at Vanderbilt University where she is a Sociology and Child Development double major with a minor in Spanish. Since the age of 9, Laurie has participated in numerous shows at the Palo Alto Children's Theater. More recently, she was part of the ensemble in Vanderbilt Off Broadway's production of Urinetown the Musical. This coming year she will be co-costuming VOB's production of Nine and will serve as secretary for Vanderbilt's Concert Choir. Laurie is extremely excited to be working with Hope Musical Theatre this summer!
Layne McCalmont: Head Counselor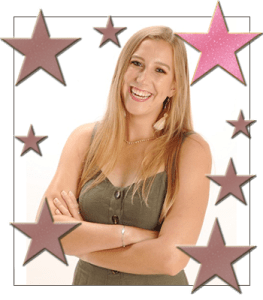 Layne is a recent graduate from Baylor University. She grew up dancing, and participated in a variety of musicals and theatre performances throughout her high school career. One of her favorite theatre memories was being a chimney sweep tap dancer in Mary Poppins. She worked at Pine Cove Towers for the past two summers but is so excited to meet the new campers this summer and explore California!
Sophia Sears: Head Counselor
Hi! My name is Sophia Sears, and I am an undergraduate at Sonoma State University, where I am majoring in English with a concentration in Secondary Teaching. I started Hope Musical Theatre as a camper when I was 7 years old, and I came back each summer as a camper for as long as I could! Performing every summer in the Broadway style productions with HMT were some of the best moments in my childhood! When I entered seventh grade, I became a Counselor In Training (CIT), and volunteered at HMT for four years. I was then invited to work full time as Staff, when I became a Junior in high school. In total, I have been with Hope Musical Theatre for 11 years, and I have loved every minute of it! I also enjoy reading, creative writing, horseback riding, and spontaneity!
Chris Prinzo: Digital Media Editor/Choreographer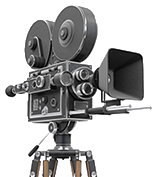 Chris is a graduate of New York University's Tisch School of the Arts, Chris is an actor, host, producer and highly sought after director/choreographer, vocal instructor and performance coach. In addition to playing the role of Pepper in the Broadway production of Mamma Mia!, and starring in ABC's High School Musical: Get in the Picture as a coach and judge to young hopefuls, Chris has appeared in films, television shows, and as an on-air radio personality. Chris is also a faculty member at the Lee Strasberg Theatre and Film Institute in Los Angeles and teaches privately: providing one on one instruction, master classes, workshops and after-school enrichment programs nationwide. www.ChrisPrinzo.com
Declan Flynn: Camp Counselor and Prop Master
I am proud to say this is my fourth summer working on props at HMT, and I am excited to see what projects I will be working on this year. I went to Gunn High School and took theater and stage tech classes all four years, and was involved in many productions on and off stage. This is where I got my start with props. I love theater and making things so props is perfect for me. I am studying sculpture at the School of the Art Institute of Chicago. I enjoy making all kinds of things, I like welding, wood working, painting, sewing clothing, and of corse making props! With the fun campers, shows, and counselors no two summers, sessions, or days at HMT are the same, so I can't wait to see whats in store.
Brittany Danielle: Choreographer/Assistant Director
Brittany Danielle is delighted to be working with Hope Musical Theatre this summer, after spending the earlier part of 2011 performing in New York City! Best known as a performer, Brittany was last seen in Contra Costa Musical Theater's production of Hairspray (Amber Von Tussle.) Other Reigonal credits include: Ilona in She Loves Me, and Brooke in Noises Off (Shellie Nomination- Center REP), Ulla in The Producers (Foothill Music Theater), Velma in West Side Story with American Idol's Diana DeGarmo and Bebe in A Chorus Line directed by original Broadway cast member Kay Cole, (American Musical Theater of San Jose), Holly in The Wedding Singer (The Willows), and Eva Peron in Evita – Best Actress Award (Tri-Valley Rep.) Brittany has choreographed for the Children's Musical Theater of San Jose (CMTSJ), and Marquee Productions. She is a very proud member of Actor's Equity. Please visit BrittanyDanielle for more information!
Cassie Nordgren: Choreographer
Cassie is thrilled to return to California from NYC to join the Hope Musical Theater staff for summer 2010. She recently finished a run of GREASE! in Istanbul, Turkey playing the role of Patty Simcox. Other favorite performance credits include Sierra Repertory Theater's Hello Dolly! and Thoroughly Modern Millie (Alice/dance captain), a dancer on Celebrity Cruise line's CONSTELLATION, and the title role and dance captain in the national tour of Arthur, LIVE! Arthur Tricks the Tooth Fairy! Cassie is also an accomplished choreographer with regional credits such as Cabrillo Stage's Jesus Christ Superstar and Sierra Rep's Paint Your Wagon. A bay area native, Cassie grew up training at her mom's dance studio, Castro Valley Performing Arts in Castro Valley, studying tap, jazz, ballet, hip-hop, and lyrical. She has been teaching dance and musical theater since the age of 14 and LOVES working with children.www.cassienordgren.com
Jonathan Mackris: Assistant Head Counselor
Hi, I'm Jonathan Mackris, a senior at Palo Alto High School. Some of my fondest memories of past summers have been as a camper and counselor at Hope Musical Theatre. I'm excited to be returning this year as Assistant Head Counselor. The two roles I have enjoyed playing most recently have been Deputy Governor Danforth in The Crucible and Jack in Into the Woods. I have also worked many stage tech positions at the Haymarket Theatre. In addition, I am serving on the board of International Thespian Society Troupe #909. I am looking forward to sharing my love of theatre with the campers again this summer!
Molly Mackris: Assistant Head Counselor
Hi, I'm Molly Mackris. I'm a junior at Palo Alto High School. I have been with Hope Musical Theatre since 2003! I worked my way from being a camper to a counselor, and now I am proud to be a full-time Assistant Head Counselor. I have a passion for musical theatre. My favorite roles have been playing the lead role in Annie at Jordan Middle School, playing Snow White at the Palo Alto Children's Theatre, and more recently playing Cinderella in Into the Woods at Palo Alto High School. I'm looking forward to another fun summer at HMT!
Mark Goldstein: Percussionist
Mark Goldstein is a freelance percussionist based on the Peninsula. He holds a degree from the Peabody Conservatory of Music and has recorded and performed many types of music in venues throughout the world. Local audiences may recognize him from his appearances with the Palo Alto Chamber Orchestra and The Redwood Symphony, or have heard him play with the Adlai Alexander group during the glory days of the Gatehouse in Palo Alto, or at Cafe Borone's in Menlo Park when it first opened. Mark has also brought live music to CalTrain stations, and written and performed electronic accompaniments to silent movies at the Stanford and Castro Theatres with organist Dennis James. Mark is also a software consultant specializing in audio technology and has worked for Gibson Guitar, Sony, and the computer music labs at Stanford, UC Berkeley.
Sarah Liebowitz: Set Designer
Sarah Liebowitz has been working in Theatre for nearly 20 years. She has a B.A. in Theatre Arts from San Jose State University with a concentration in Makeup and Costume Design. Her past credits include work in costume, makeup, set construction and painting for: American Musical Theatre, Opera San Jose, San Francisco Opera, Mark Morris Dance Company, Hayward Little Theatre, The Aurora Theatre Company, Theatre Works, Shakespeare Santa Cruz, California Shakespeare Theater Chautauqua Opera, Spoleto Festival Opera, New Orleans Opera, Golden State Theatre Productions, as well as various high school and college productions throughout the Bay Area. She has also interned at the Museum of Costume in Bath, England. Sarah is excited to be returning to theatre after taking time off to work in the cosmetics industry and have her two beautiful sons. She is especially happy to have tackled her first landscape painting.
Kimberly Hinkley: Accompanist
Kimberley Hinkley began her musical studies at the age of four with Beatrice C. Roberts, in Castro Valley. Her love of music quickly grew as she got older and she developed interest in song-writing. At the age of 9, she composed her first piece, "Beyond the Roses," which received excellent reviews in a statewide competition. While continuing piano studies and competitions, she became interested in singing, playing the guitar, and becoming a more well rounded musician. Kimberley currently teaches piano to students in the East bay and has played throughout the bay area at weddings, parties, liturgical services and musical productions. She feels very lucky to know the Liebowitz duo and blessed to have Matt as her voice teacher and both of them as her partners in musical adventures! She sends love to her family, including her nephew, Max.
Casandra Owen: Choreographer
Casandra Owen is currently in her third season as choreographer for Hope Musical Theater. She also directs and instructs in the Diaz Dance Program for Alameda Unified School District, and choreographs and instructs at Marin School of the Arts. Casandra has been classically trained in ballet, modern, jazz, hip hop, and musical theater. In the past ten years, she has been teaching and choreographing for dance enthusiasts of all ages. She received her bachelor's degree in dance from the School of Music and Dance at San Francisco State University and her masters of fine arts degree from Mills College in Oakland. If you would like to contact Casandra, she can be reached at: casandraowen at gmail.com
Sierra Madigan: Counselor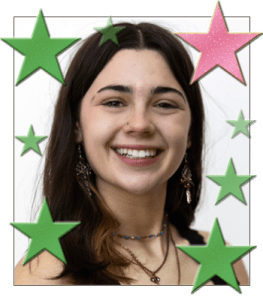 Hi! I'm Sierra, and I am going into my junior year at Woodside High School. Well I haven't been a part of the HMT community for long, over the last two years I've had a continuously amazing experience working there. Getting to watch the kids perform on the HMT stage at the end of the week is so special and it always makes me realise how much the work that goes into the shows pays off. The HMT staff have always been an accepting, loving community to me and I am so exited that this summer I can consider myself a part of them!
Chloe Geist: Counselor Volunteer
Hi! I'm Chloe, and I'm currently attending Mountain View High School! I was a (very happy) camper at HMT for 6 years. As a previous CIT, I'm now back to help out! I've been dancing and acting in musicals for over 7 years, 15+ shows! Other than dancing and acting, I am a Varsity cheerleader and choreographer, and love to teach dance to kids, go to concerts, and do arts and crafts!
Addison Parenti: Counselor Volunteer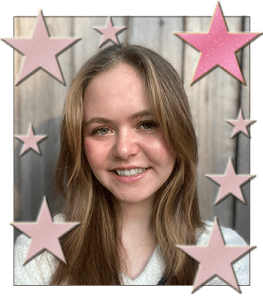 Addison is a rising sophomore at Pinewood School. She has been doing HMT since she was 6 years old as a camper and a counselor in training (2022), and is thrilled to be a counselor this summer. Addison has participated in various theater productions over the past 10 years. Some of her more recent productions include Wizard of Oz, Something Rotten, Beauty & the Beast, and You're A Good Man, Charlie Brown. Additionally, she has trained in Jazz, Ballet, Contemporary, Tap, and Musical Theatre dance. Addison enjoys teaching younger actors and has experience working with youth outside of HMT including baby-sitting and being a camp counselor at Pinewood and the Palo Alto Children's Theatre. She looks forward to working with your children and bringing magic to the stage!